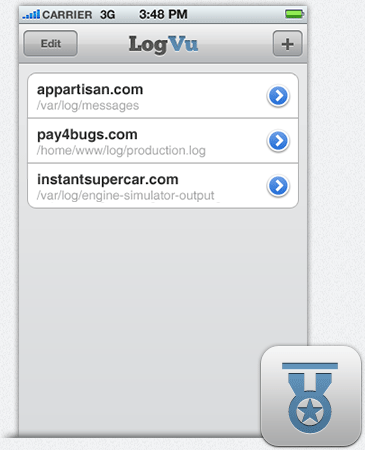 Benefits
Less clutter: Free your dev workstation from SSH window clutter
Social: Easily go over live server logs with multiple colleagues
Escape: Get out of the office and keep tabs on logs from the road
Freedom from heavy lifting: Easily check logs of headless machines in data centers & embedded systems without needing to carry a monitor or laptop around.
Frustration free: No more fumbling with the command line on virtual keyboard
More dates: LogVu is so discrete, you can check on server logs during your date with the cute intern from accounting!
Features
iPhone, iPod Touch (iPad coming soon!)
Username & Password SSH authentication
High speed log processing
New data notification
One-click jump to end of data
Save time with one-click log opening
Email sharing: Selection or whole log!
Secure credential storage
RSA fingerprint verification for security.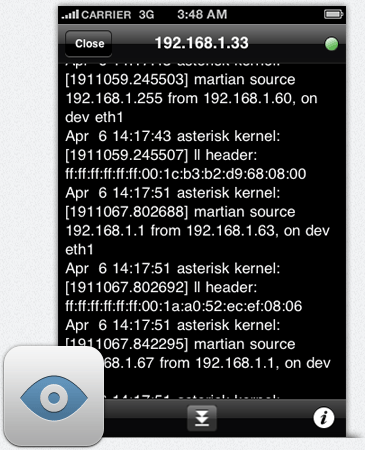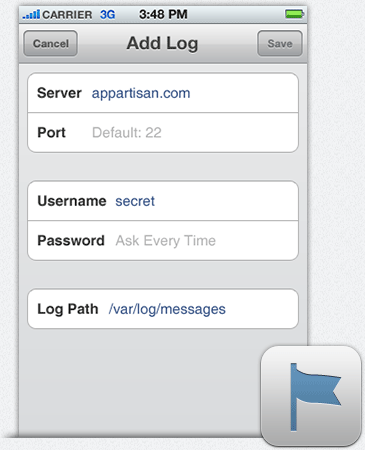 Server Requirements
Almost all non-Windows servers work with LogVu!
SSH2
Unix-like (Linux, MacOS X, FreeBSD, etc)
tail